NA News Issue 39 - 23rd June 2022
Neuroacanthocytosis information and research
TOP STORY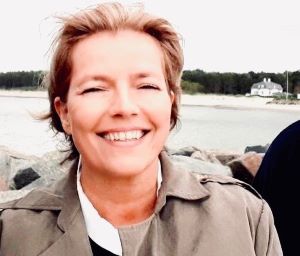 Mette will work with Ginger Irvine to expand the network, liaise closely with the Neuroacanthocytosis Advocacy USA and broaden communication between patients, families, friends, doctors, scientists and the general public.
Mette's background is in higher education, administration and translation services. Born in Denmark, she was educated at Copenhagen University and at the University of Nottingham where she gained her Ph.D. in political science. Mette lives in London where she co-founded and manages a writers' website which provides new authors an opportunity to share their work - during lockdown it grew to be read in over 100 countries. Previously, Mette worked in academia, where she particularly enjoyed meeting and communicating with students and colleagues from around the world.
Mette is looking forward to taking up her new position at the Advocacy for Neuroacanthocytosis Patients and to working with the organisation's partners and patients.