NA News Issue 41 - 17th March 2023
Neuroacanthocytosis information and research
Deadline Nears on Nominations for the Glenn Irvine Prize
Deadline: March 31, 2023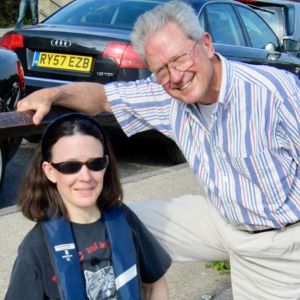 Dear colleagues and friends,
The Advocacy for Neuroacanthocytosis Patients asks for nominations for the Glenn Irvine Prize to be awarded this September.
The Glenn Irvine Prize seeks to pay tribute to Glenn's service to patients and to further his aspiration to find a cure for diseases related to VPS13A and XK.
The prize is an award of GBP 5,000 given to a junior investigator in the field to encourage them to pursue further research towards a cure.
The first winner of the Glenn Irvine Prize, in May of 2020, was Jae-Sook Park from Stony Brook, USA, who had proven the molecular interaction of the VPS13A and XK proteins.
The award will be presented at the 11th NA symposium in Homburg, Germany (September 15-17, 2023) where the winner is expected to give a presentation.
We are asking academic supervisors for a personalized and informative letter of support.
You should not only mention past achievements but in particular give an impression whether the nominee will remain committed to the field over the next years.
Ultimate goal – of course – are treatment perspectives for patients affected by disease related to VPS13A or XK.
Apart from the above, there is no particular format for nominations.
Please, send nominations and letters of support to danek@lmu.de.
With our best regards,
Adrian Danek, Hans Jung and Ruth Walker (prize committee)
Photo: Glenn Irvine with daughter Alex