NA News
Neuroacanthocytosis information and research
A new data protection law in the EU will affect your subscription if you do not take action
The Advocacy has big plans for the future for NA patients and we want to ensure you hear about them, BUT WE NEED YOUR CONSENT. Click HERE to confirm your subscription. You will receive a link in your email which takes you to a web form where you can reconfirm your subscription.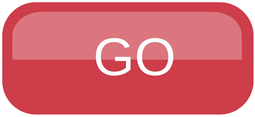 There is a new data protection law in the EU that will come into effect on 25th May 2018; it requires us to obtain permission to retain your contact information on our database. This is applicable to anyone that has been receiving our newsletter irrespective of where you live. We do not pass on your details to any third party and use it only to improve our support services.
If we don't hear back from you we will not be able to contact you again. Please opt-in!
Warm regards,
Alex and Ginger Irvine
The Advocacy for Neuroacanthocytosis Patients
39 Coleherne Court
The Little Boltons
London SW5 0DN
0207460-8874
07847 789592