NA News Issue 42 - 21st June 2023
Neuroacanthocytosis information and research
Meet our Translator of Spanish - Vicki Spray
NA News Continues to Seek Translators
Vicki is sister to Bob Metzel. Bob has McLeod syndrome (XK) and serves on the board of NA Advocacy USA. The siblings are shown in the photo on the right.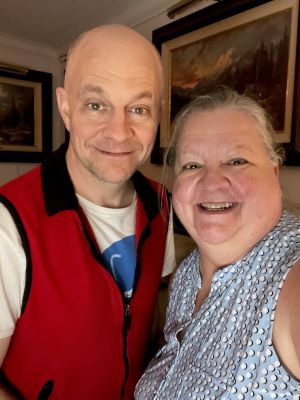 As our patients are located all over the world, we can use some help with translations of NA News from English to other languages.
Help us reach more patients, doctors, and researchers. We are looking for French, German, Italian...any language. If you can help us extend our reach to others, please contact Ginger Irvine at ginger@naadvocacy.org.