NA News Issue 37 - 28th November 2021
Neuroacanthocytosis information and research
Financial Respite Help for Neuroacanthocytosis Caregivers in the US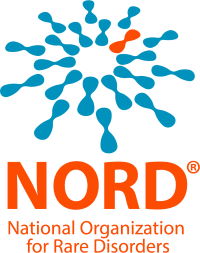 Susan Wagner writes with information for caregivers:
As the holidays quickly approach the desire to take time to prepare and enjoy them with family and friend's looms.
For caregivers that time may seem elusive. The National Organization for Rare Disorders (NORD) has a program to help you.
According to a survey by the National Organization for Rare Disorders (NORD), people spend more than 40 hours a week on average on caregiving. In 2019, NORD launched a program that provides up to $500 annually to families so they can hire a respite caregiver. "This program allows caregivers to take time away while ensuring that their loved ones are well cared for," says Jill Pollander, director of patient services at NORD.
NORD has classified Neuroacanthocytosis as a rare disease and qualifies for NORD assistant caregiver respite reimbursement of up to $500. Examples of assistant care Registered Nurse (RN), Licensed Practical Nurse (LPN), Certified Nursing Assistant (CNA), Home Health Aide (HHA) to name a few.
There are no financial requirements to qualify in 2021.
There is no fee charge to apply.
Assistance is a phone call away. Call, 203-616-4328 #5. The process takes a few minutes over the phone. Abbey, Lisa, or Jill will assist you. Speak to them about assistant care options. Your physician's name, fax number and telephone number to confirm diagnosis will be needed.
There presently is no on-line application.
The caregiver must be a U.S. citizen or have been a permanent resident for at least six months.
If you do take advantage of this program let us know how you spent your time. Please share at susan@naadvocacyusa.org
Enjoy your holidays.