NA News Issue 40 - 21st November 2022
Neuroacanthocytosis information and research
Charity Manager Attends Conference
Mette Jolly attends Beacon Drug Repurposing for Rare Diseases Conference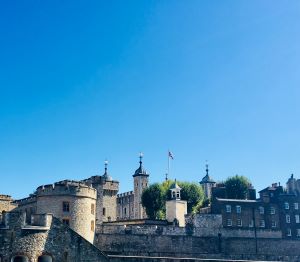 On Monday 10th October Mette was pleased to attend the Beacon Drug Repurposing for Rare Diseases Conference at America Square near the Tower of London.
Drug repurposing is the process of identifying new uses for medicines that are outside of the scope of their existing licence, in other words taking an existing drug and using it to treat a different disease from the one it was originally developed to target. Drug repurposing can contribute to lowering the costs and accelerating the development of rare disease treatments.
At the meeting in London, 150 delegates from advocacy groups, bio science companies, academia and umbrella organisations gathered to exchange research and experiences. Expert speakers from the UK and beyond highlighted major projects driving repurposing across the UK and Europe.
Presentations also included patient stories and the introduction of new resources (see links below) A particular highlight was an example of a patient group working with scientists and a non-profit biosciences company on recruiting for a clinical trial.
The overall conclusion of the day was positive with consensus being that drug repurposing, which has had a difficult start, is becoming increasingly mainstream.
https://eatris.eu/projects/remedi4all-building-a-sustainable-european-innovation-platform-to-enhance-the-repurposing-of-medicines-for-all/