NA News Issue 37 - 28th November 2021
Neuroacanthocytosis information and research
RESEARCH UPDATE - NA news from around the World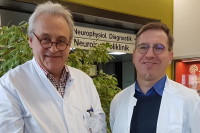 The free-of-charge chorein diagnosis, supported by the generous donation of seed money by Betty and Carl Pforzheimer to the Advocacy in honour and in memory of Glenn Irvine, continues to be running by the working group of Adrian Danek and Gabriel Miltenberger-Miltenyi in Munich. N-terminus and C-terminus antibodies are simultaneously used to detect chorein expression changes.
In addition, we continue with the genetic testing of ChAc patients; for details please contact danek@lmu.de or gmiltenyi@medicina.ulisboa.pt. As curators in the Leiden Open Variation Database (LOVD), we continue to offer our help for all physicians regarding the evaluation of pathogenicity of doubtful VPS13A mutations.
We presented our preliminary findings with the title "Normal chorein protein signal on Western blot despite VPS13A mutations in VPS13A disease" at the congress of the International Parkinson and Movement Disorder Society, 17-22. September 2021.
Also, we presented our future works about lipid research in brain samples within the project led by Professor Ruth Walker, and supported by the Neuroacanthocytosis Advocacy USA, Inc, at the VPS13A and McLeod syndrome forum, September 27th this year.
We gave a lecture about chorein diagnostics and presented two scientific works at the 10th International Meeting on Neuroacanthocytosis Syndromes 10-12. March 2021.
We continue with our collaborative project on lipid changes in ChAc, together with Dr. Kevin Peikert, Sektion für Translationale Neurodegeneration "Albrecht Kossel" at the University of Rostock.
Finally, we continue with the development of the zebrafish model for VPS13A disease and McLeod Syndrome in collaboration with the German Center for Neurodegenerative Diseases (DZNE). For this, we gained a grant of the Faculty of Medicine, University of Munich (EUR 4,600).
--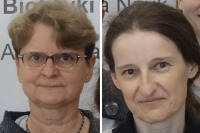 Researchers from Warsaw, Teresa Zoladek and Joanna Kaminska, who have long been involved in our international community have recently edited a special journal issue on "Yeast Models and Molecular Mechanisms of Neurodegenerative Diseases".
Several studies published there deal with VPS13 proteins and ways to find new drugs to treat their deficiency. Dr. Zoladek and Dr. Kaminska have provided a summarizing editorial. A follow-up publication currently invites new submissions and already contains two VPS13-related papers. All yeast researchers are invited to contribute.
You will find the studies here:
[1] https://doi.org/10.3390/ijms22031193%20-%2026%20Jan%202021
[2] https://doi.org/10.3390/ijms22052248%20-%2024%20Feb%202021
[3] https://doi.org/10.3390/ijms22062905%20-%2012%20Mar%202021
[4] https://doi.org/10.3390/ijms22126200%20-%2008%20Jun%202021
--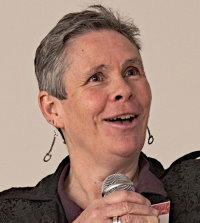 The third VPS13A/McLeod Syndrome Online Forum took place on September 27th with the topic of "Neuropathology of Neuroacanthocytosis Syndromes". This is part of the ongoing series coordinated by Dr. Kevin Peikert from the University of Rostock and Dr. Adrian Danek from Ludwig-Maximilians-Universität München, Munich, Germany, to continue the dialogues initiated at the international meeting.
These sessions are open to all, via a link sent from the organisers. The focus of this 2-hour session was an update on the project with this title currently underway with Ruth Walker at Mount Sinai School of Medicine in New York City. This project is funded by NA Advocacy-USA for one year, and we hope that further funding will enable us to continue the project for another year, and will generate preliminary data to support more substantial grant applications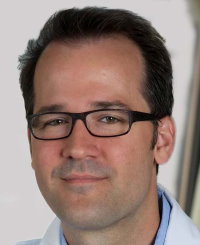 Dr. John Crary, from the Department of Pathology and Molecular and Cell-based Medicine, gave an overview of the Brain Bank which he runs, and where tissue from NA brain donations is being stored and banked. His group performs state-of-the-art analyses of brain tissue, using a large variety of methods, in order to understand more about how brain cells get affected in NA syndromes.
The Brain Bank also accepts donations from people with a wide variety of other neurological diseases, most specifically Parkinson's disease and related disorders, which are the focus of other funded research. This valuable resource is accessible to any researcher in the field who provides a reasonable justification for their project.
Dr. Amber Tetlow, who is a neuropathology fellow working with Dr. Crary, provided an update on her work on the project. In addition to the tissues from people with NA which have been collected at Mount Sinai to date, we have been requesting tissues from many other researchers internationally who have tissues banked. For such rare diseases it is critical that we analyze as many samples as possible, however, this task has been challenging as tissues have often been processed in different ways, and in many cases the most affected brain regions have already been used.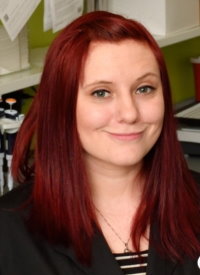 The logistics of collecting these precious tissues is not trivial; some samples have been stored in freezers at -80o C, and need to be shipped frozen on dry ice; others are stored in formalin which is potentially toxic. In addition, there is extensive paperwork to be completed for agreements between institutions, and for customs officials. We currently have tissues from 9 people banked at Mount Sinai, and we anticipate that we will ultimately have collected tissues from 20 people with chorea-acanthocytosis and 5 with McLeod syndrome. In addition to routine neuropathological evaluations, we will be focusing upon specific biochemical pathways which may be disrupted due to the genetic mutations which cause these 2 disorders.
Dr. Tetlow has started analyzing the tissues which we have already stored, using a variety of methods, and is starting to confirm previous observations. The main finding at this stage is the damage to brain cells and the extensive inflammatory response from surrounding cells (Figure 1 -- see below). We also have preliminary electron microscopy results (Figure 2 -- see below) which show brain tissue a much higher magnification, including acanthocytes in blood vessels.
Dr. Gabriel Miltenberger-Miltenyi, from the Department of Neurology, Ludwig-Maximilians-Universität München, Munich, Germany, discussed how he will be analyzing fats (lipids) from these tissues. This aspect is of great interest given recent developments in the field which suggest that there are abnormalities of transport of lipids within cells and across cell membranes. He will be taking small samples from different brain regions in the 2 disorders, in addition to controls, and will be running tests to compare these.