NA News Issue 42 - 21st June 2023
Neuroacanthocytosis information and research
First Paper Published Resulting from Neuropathology of Neuroacanthocytosis Project
NA-USA funded brain research makes progress with lipodomics study

The 12 June 2023 issue of Movement Disorders marked the publication of the first research paper written as the result of the Neuropathology of Neuroacanthocytosis project at the Icahn School of Medicine at Mount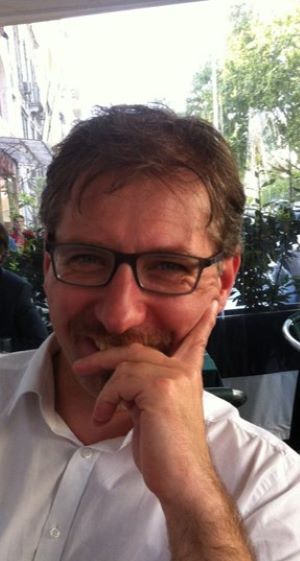 Sinai. Titled "Sphingolipid and Phospholipid Levels Are Altered in Human Brain in Chorea-Acanthocytosis," Gabriel Miltenberger-Miltényi and his team presented the first evidence of altered sphingolipid and phosholipid levels in the brains of patients with chorea-acanthocytosis (VPS13A). From the abstract:

Background
Chorea-acanthocytosis (ChAc) is associated with mutations of VPS13A, which encodes for chorein, a protein implicated in lipid transport at intracellular membrane contact sites.
Objectives
The goal of this study was to establish the lipidomic profile of patients with ChAc.
Methods
We analyzed 593 lipid species in the caudate nucleus (CN), putamen, and dorsolateral prefrontal cortex (DLPFC) from postmortem tissues of four patients with ChAc and six patients without ChAc.
Results
We found increased levels of bis(monoacylglycerol)phosphate, sulfatide, lysophosphatidylserine, and phosphatidylcholine ether in the CN and putamen, but not in the DLPFC, of patients with ChAc. Phosphatidylserine and monoacylglycerol were increased in the CN and N-acyl phosphatidylserine in the putamen. N-acyl serine was decreased in the CN and DLPFC, whereas lysophosphatidylinositol was decreased in the DLPFC.
Conclusions
We present the first evidence of altered sphingolipid and phospholipid levels in the brains of patients with ChAc. Our observations are congruent with recent findings in cellular and animal models, and implicate defects of lipid processing in VPS13A disease pathophysiology.
The full article may be accessed at: https://doi.org/10.1002/mds.29445
Neuroacanthocytosis Advocacy USA, Inc. is grateful to its generous donors for their part in making this important study happen. It is anticipated that a parallel study will soon begin on McLeod syndrome.