NA News Issue 33 - 6th January
Neuroacanthocytosis information and research
Speakers revealed for 10th NA Symposium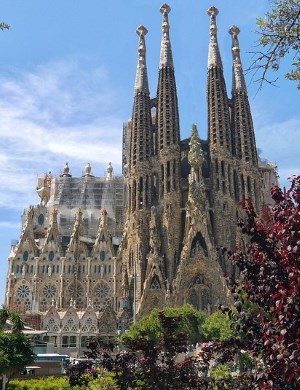 Anticipation is building for Barcelona and our tenth symposium on neuroacanthocytosis on 25-27 March 2020. The combination of scientists and patients will again be organised to share new knowledge since our last meeting in Dresden in 2018 plus bring together new and previous attendees to meet and enlarge the family of NA Advocacy.

Scientists and their topics will include Adrian Danek and Ruth Walker to present a clinical overview and answer medical queries; Gabriel Miltenberger (PT), C. Paisan-Ruiz (USA) and B. Vande Warrenburg (NL) to discuss VPS13 genes in Movement Disorders; E. Conibear (CA), P. DeCamilli (USA), R. Jahn (DE), Ody Sibon (NL), Ricardo Escalante (ES) and Robert Fuller (USA) will talk about VSP13 proteins in cell processes; Giel Bosman (NL), Lucia De Franceschi (IT), F. Lang (DE), Manuel Jose Rodriguez (ES), L Duplomb (FR) and Teresa Zoladek (PL) are looking at VSP13 proteins in health and disease.

Patients and caregivers will have an opportunity to hear from Symposium organiser Jordi Alberch, JL Lopez- Sendon (ES), Andreas Hermann (DE), and others about the collected efforts of a global panel of speakers. They will also attend their own sessions to address patient and carer issues. Click below for more information and updates on our Facebook page.