NA News Issue 34 - 11 July 2020
Neuroacanthocytosis information and research
Why NA research needs geneticists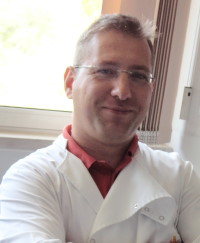 If you've ever wondered how the work of geneticists is essential to the ongoing research supported by the NA Advocacy, Gabriel Miltenberger-Miltenyi included this description of the geneticist's role as part of a presentation he gave in April. In the management of ChAc patients, the geneticist:
Creates a bridge between patients, physicians and molecular labs, basic scientists
Supports genetic analyses
Cares about each step (e.g. informed consent, human biological tissue handling)
Not only provides results, but writes and signs clinical genetic reports (the responsibility of a physician) to patients world-wide
Offers genetic counseling and answers questions of patients, family members, physicians and care givers (in different languages (e.g. Portuguese); personally or via Skype – depending on the situation;
Provides predictive, prenatal testing, NIPD
Leads and collaborates in research projects
Our thanks to Dr. Miltenberger-Miltenyi for helping us better understand his important work.