NA News Issue 41 - 17th March 2023
Neuroacanthocytosis information and research
TOP STORY
Invitation to 11th International Meeting on Neuroacanthocytosis Syndromes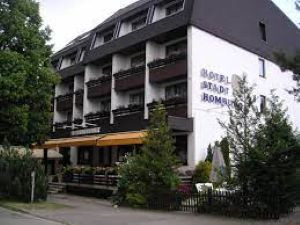 Hotel Stadt, Homburg, Germany
You are cordially invited to the 11th International Meeting on Neuroacanthocytosis Syndromes to take place from 15th – 17th September 2023 in Homburg/Saar, Germany. After the 2021 online meeting organised by colleagues in Barcelona, it will be the first in-person meeting since the one in 2018 held in Dresden.
The meeting will be hosted in the University Hospital of Saarland University in Homburg/Saar. This 45,000 inhabitant town is situated in Saarland, the smallest territorial state in Germany. It is in the southwest of Germany, a 2-hour train ride from the International Airport Frankfurt/Main. Together with the patient advocacy organizations and the scientific board, I am developing an interesting 3-day program to meet the interests of patients, their relatives and caregivers as well as clinicians and scientists.
Attendance at the meeting is free, provided you register by August 31. Travel and accommodation must be arranged and financed individually. For more information and the options to register and to submit an abstract, please visit this website: https://tickets.kwt-uni-saarland.de/IMNS2023/.
While the meeting will be held on the campus of the University Hospital of Saarland University, the nearby Hotel Stadt Homburg will offer housing at a discounted rate. Please mention Lars Kaestner and the meeting when making your reservations.
I look forward to welcoming you in September.