NA News Issue 42 - 21st June 2023
Neuroacanthocytosis information and research
Patients Celebrate Life & Milestones
Sun, Fun, and Celebration
Canadian Mike Koutis loves the sunshine and being able to get out-of-doors. Kristy Santangelo visits him daily, and takes him outside whenever she can.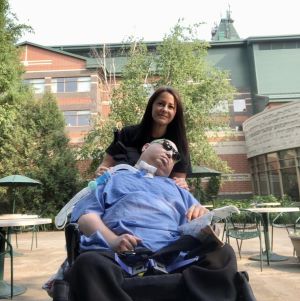 Mike sits by a lovely coy pond outside of the facility where he resides.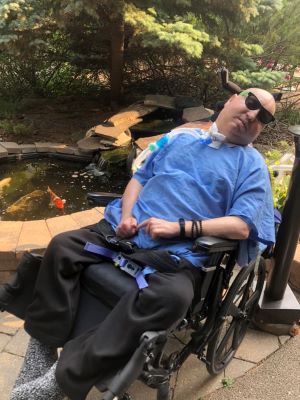 Mark Williford lives in Florida, and recently enjoyed a trip to the nearby St. John's River with his wife Joy and friend Jasper, a financial supporter of NA-USA.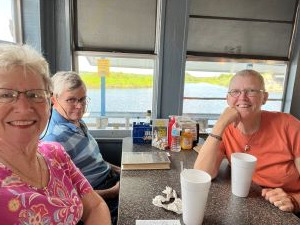 Mark also was pleased to attend the mid-May baccalaureate and high school graduation ceremonies of his eldest grandchild, redheaded Emerson.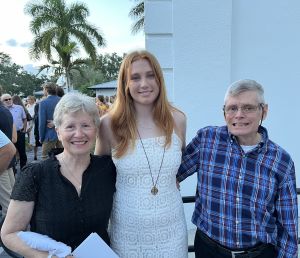 Emerson with her grandparents on the day of her graduation.