NA News Issue 38 - 28th February 2022
Neuroacanthocytosis information and research
Neuroacanthocytosis Advocacy USA Publishes First Annual Report

| | |
| --- | --- |
| | ANNUAL REPORT 2021 |
The Board of Directors of Neuroacanthocytosis Advocacy USA, Inc.
Neuroacanthocytosis Advocacy USA, Inc. (NA-USA) is proud to present our Annual Report for 2021, our first full, active year of existence. We are grateful to our many supporters who made this year possible. Some highlights: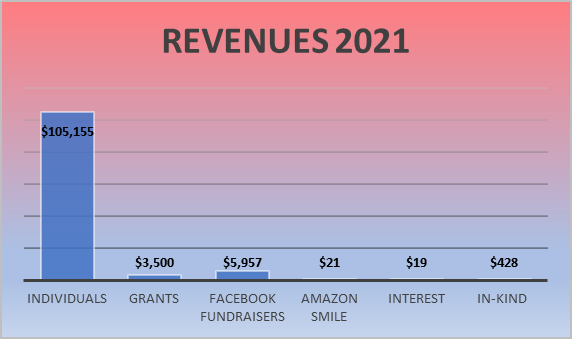 The focus this year was on our "Unlatch the Match" fundraising campaign – our first - where we successfully met the $1: $1 challenge of a $50,000 challenge gift.
Funds raised allowed us to fund Year-One of a brain research project called "Neuropathology of Neuroacanthocytosis" at the Icahn School of Medicine at Mount Sinai Hospital in New York City.
We were successfully awarded our very first grant in the amount of $3,500 from the Schwartz Foundation in Worcester, MA.
We supported, with our presence and participation, the 10th International Meeting on Neuroacanthocytosis Syndromes held via Zoom and hosted by researchers in Barcelona, Spain.
We supported, with our presence and participation, quarterly VPS13 Forums, in which researchers, clinicians, patients, families, and caregivers gather via Zoom for 2-hour educational opportunities on a variety of topics related to neuroacanthocytosis syndromes.
We provided on-going outreach to the patient, family, and caregiver community, including distribution of a survey tool for patients, attempting to capture issues learning how different patients address them.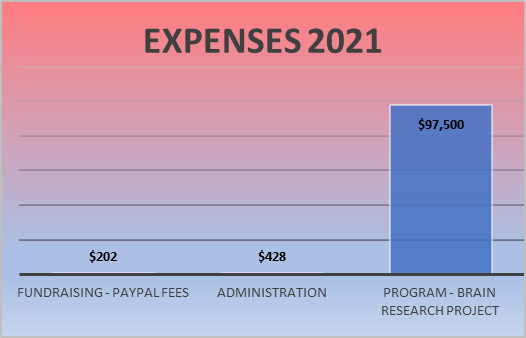 We created an Amazon Smile account in which Amazon will make a donation to NA-USA when shoppers select our nonprofit as the beneficiary.
We continued our presence on Facebook, using it as outreach to patients, families, and caregivers far and wide, and created a caregiver Facebook support group.
Board members contributed articles to the NA News, a publication of the international Advocacy for Neuroacanthocytosis Patients, based in London.
We began publishing the latest neuroacanthocytosis-related research on our website at www.naadvocacyusa.org, allowing patients and families ease of access to the latest advances.
--
A COPY OF THE OFFICIAL REGISTRATION AND FINANCIAL INFORMATION MAY BE OBTAINED FROM THE DIVISION OF CONSUMER SERVICES BY CALLING TOLL-FREE (800-435-7352) WITHIN THE STATE. REGISTRATION DOES NOT IMPLY ENDORSEMENT, APPROVAL, OR RECOMMENDATION BY THE STATE. REGISTRATION #CH62785. 100% OF PROCEEDS BENEFIT THE MISSION OF NEUROACANTHOCYTOSIS ADVOCACY USA, INC.