NA News Issue 33 - 6th January
Neuroacanthocytosis information and research
In Memoriam: Heidi Nicole DiMarzio

We were sad to receive news of the death of NA patient Heidi Nicole DiMarzio. Her family sent us this tribute: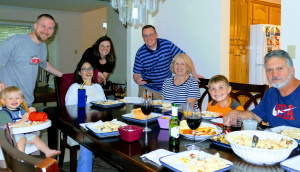 Heidi was born on November 14, 1978 to Vince and Candi DiMarzio. She attended Shenandoah University, James Madison University, and Northern Virginia Community College, where she was chosen to intern at the United States Capitol for West Virginia Congressman Alan Mollohan. At JMU, she was a member of the Catholic Church and was a Eucharistic Minister, and became secretary of the JMU College Democrats. Her passion for politics is what drove her to earn a Bachelor of Science in Political Science and she graduated in 2002.
In 2004, Heidi met Kevin and they were married on October 28, 2006 on a lovely fall day that started off a little misty. As the clouds rolled through from a late rain, a beautiful rainbow appeared behind them in the sunroom at the very same moment they were saying their "I Do's." It was a beautiful, memorable moment.
Heidi was a big fan of music and cooking and Heidi and Kevin loved traveling together. Every weekend they had some sort of trip planned, whether it be a museum in Washington, DC or a trip a couple hours away to sightsee in Virginia. They traveled to Europe when they were dating, honeymooned in Hawaii and went to London for Christmas in 2014. The following year they went to Australia and spent New Year's Eve there. Soon after her official diagnosis, they spent 2 weeks in Greece. Their last big trip was to South Africa. The smiles on their faces from the photos are something to cherish forever. It brings us comfort knowing she was able to see so much of the world.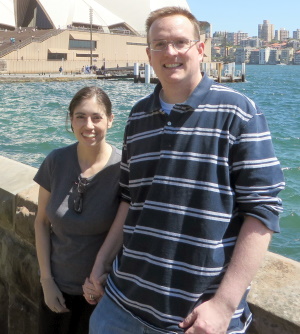 Heidi was the best aunt to her nephews, Jayden and Alexander. She spoiled them so much and continue to be a big presence in their lives. Just days before she passed away, she attended Jayden's all-star soccer tournament. She was so proud of him and Jayden was thrilled to see his Aunt Heidi and Uncle Kevin there. Aunt Heidi will always remain in their lives and will know all about her through stories and photos.
At the end, Heidi's life was hard but she was determined to leave this world on her own terms and to keep her dignity. She was rarely photographed in her wheelchair and would often lean up against an object so she wouldn't fall. It's not that she was embarrassed to be in a wheelchair, just the opposite. She didn't care what people thought of her when she was out and about but, much like this tribute, she didn't want her physical struggles to overshadow who she was. She most certainly should have been using a feeding tube for nutrition (as many NA patients do), but she refused. There was a risk of her aspirating to death but she was willing to take that risk so she could live her life as she wanted.

She planned her funeral and what she wanted to be said. She picked her favorite song to be played at the funeral. She left us far too soon but in her short 40 years on this earth, she showed us courage, strength, humor, and a desire to be her; unapologetically Heidi.