NA News Issue 42 - 21st June 2023
Neuroacanthocytosis information and research
The Advocacy for NA Patients Welcomes New Charity Manager
Despina Dinca joins team at The Advocacy

Despina brings more than 30 years' experience in operations management, partnership management, relationship management and marketing in both the private and charity sectors. She has a strong track record of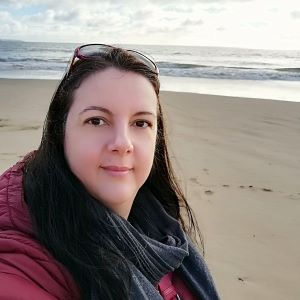 creating and improving business processes and customer-oriented systems. She has a solid knowledge of the medical research landscape and research funding management, along with a keen interest in business analytics.
Most recently, Despina was Operations Manager at the National Cancer Research Institute (NCRI), where she managed relationships and partnerships with key stakeholders, with a focus on enhancing customer experience and identifying new partnering opportunities.
A deeply held passion for meaningful causes led Despina to start her career in the non-profit sector as a member of the research team at Diabetes UK in 2007. A native of Bucharest, Romania, she spent 14 years working for a transportation holding in the private sector before relocating to the UK.
Despina holds a Professional Diploma in Business Management from The Open University. Most recently she completed an executive training course in Business Analytics at Imperial College Business School. She enjoys attending short courses in graphic design and is a qualified auditor in quality systems. Despina is fluent in English and Romanian and has advanced knowledge of German and French.