NA News Issue 39 - 23rd June 2022
Neuroacanthocytosis information and research
Save the Date - Upcoming 11th International Meeting on Neuroacanthocytosis Syndromes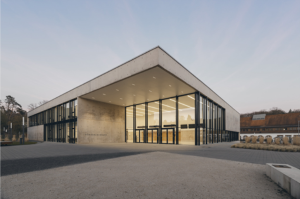 As an international community of clinicians, scientists, and families dealing with chorea-acanthocytosis (VPS13A disease) or McLeod syndrome (XK disease), respectively, we had enjoyed the virtual "Barcelona" symposium in 2021.
But now, it is urgently time to meet again in person! To continue our conversation at "on-site" meetings, the last of which was held in Dresden, Germany more than four years (!) ago, we are pleased to announce that we are currently planning the 11th International Meeting on Neuroacanthocytosis Syndromes as an in-person meeting at the Saarland University in Homburg, Germany, September 15 - 17, 2023.
The symposium will be organized and chaired by Prof. Lars Kaestner. More details will follow soon.