NA News Issue 34 - 11 July 2020
Neuroacanthocytosis information and research
In Memoriam: Ed Ayala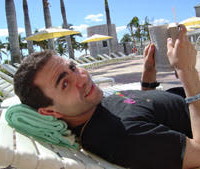 Our beloved Edwin Ayala, known as Ed or Eddie to family and friends, 50, of Norton, Massachusetts, passed away June 17, after a long battle with Chorea-acanthocytosis. He was born June 25, 1969 to parents Pedro Ayala and Marta (Rodriguez) Ayala in Boston. Ed graduated from Brockton High School in 1987 and proudly served his country in the United States Army. He married the love of his life, Loida in 1995.
Ed grew up in Dorchester and Brockton and like his father was a hardworking, honorable man.
He worked for UPS for almost 19 years.
Ed was more of a sports fan than an athlete but he was an avid runner, running 4 marathons including the Cape Cod Marathon. His greatest love was boxing. Ed was the biggest boxing fan and could tell you the stats of just about every boxer and all their fights. He reported on boxing matches locally for a company out of California as well as other websites. He was also a Certified Boxing Judge although he was never able to formally judge a match.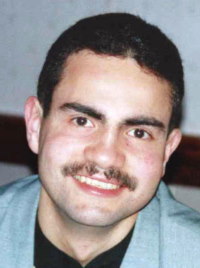 Since he was a small boy he always enjoyed writing. Despite much difficulty because of his disease he was able to write two books which were published. "A Puncher's Chance" is a wonderful work of fiction, and "Up Before the Count" is an autobiography telling his battle with Chorea-acanthocytosis.
Ed's wonderful sense of humor and love of life and family are what kept him going and helped him battle this terrible disease. He was a true inspiration to all who knew him.
Ed is survived by his wife Loida, their daughter Rosangela and her husband Steve, his mother Marta, his brothers Fernando and Pedro Jr., his sister Jacqueline, his beloved granddaughters Avah and Avianah and many nieces and nephews. He was predeceased by his father Pedro.
In lieu of flowers the family asks that donation be made in his name to www.naadvocacy.org