NA News Issue 37 - 28th November 2021
Neuroacanthocytosis information and research
TOP STORY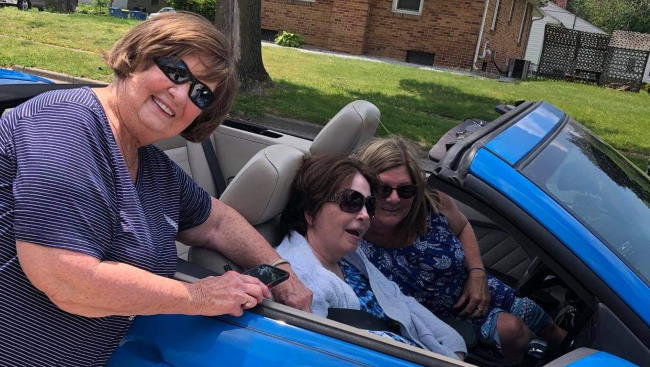 Cyla Rouch, caregiver to the late Kristi Curtis, writes of her experience and shares why caring for Kristi was such a privilege and joy.
Carer Corner
by Cyla Rouch
I got the pleasure of being Kristi Curtis's caregiver for about a year and a half. When I got the call to help someone with NA, I had no idea what the disease was, much less what kind of condition she would be in when I went to meet her. All I knew is that she was a 60 year old who was bed bound and lived at home with her husband that had to go to work daily. To say I was nervous on my first day is a huge understatement! Kristi was bound to bed and had little to no control of her body. She did have limited movement of her right arm (as she would say, just her luck as she was naturally left handed). She was also nonverbal. She used a letter board to spell out her words. It took a couple of days for us to settle into a routine. We would start everyday with me washing her up and brushing her teeth. I would then rub her hands and feet with lotion, taking as long as she desired!
That was the first thing that we bonded over, our addictions to good smelling lotions! Her left hand was completely curled up, but we couldn't skip that hand as it would be jealous! Her right hand was curled Except her pointer finger. She would diligently make sure that her pointer finger was laid out straight all of the time, even when she slept! That was Kristi's only means of communication. She would sit for hours on her ipad and email/text friends. It would take her so long to complete a simple reply to her family and friends, but she reached out to all of her supporters on a daily basis. That was the only thing that she could do independently.
I quickly caught on to using her letter board. It takes a lot of open minded thinking. I would sometimes mess up a word or two! That would get her giggling every time. We would sit and have conversations that way for hours. It was her way of letting me get a glimpse into who Kristi was. We got very close very quickly. We also used the app "talk for me". It is an app that you type something in and it says it for you. She absolutely loved that.
Kristi was also on a feeding tube. She had been bed bound and on the feeding tube for more than 5 years total. She got her medications through her tube as well. We would swab her mouth with water after brushing her teeth and throughout the day as her mouth was really dry. We would apply chapstick multiple times a day as well. She had every flavor we could find! She could no longer swallow anything and had gotten pneumonia several times before receiving the feeding tube. She would use a bedpan or a bedside commode. She was on a set bathroom time routine.
She would sometimes get in her wheelchair when she did facetime or zoom calls. We had gotten her some leg pillows so that we could prop her legs up or her arms. It seemed to help with the uncomfortableness and possibly with circulation. I would fluff her pillows and get her nice and cozy with her many blankets as she was always cold. We would move the pillows multiple times during the day depending on where she felt she needed them. She got a bed heater that set on the end of the bed and blew warm air under her covers.
Kristi did struggle periodically with depression throughout her time with NA. Most of the depression came about with the covid-19. She was unable to have the regular visitors that she was used to having. She told me on one of her depressed weekends that it was bad enough to be stuck in bed physically, but to have all your thoughts and no way to get those thoughts out was even worse. She would say she felt like she was in a horrible nightmare that she just couldn't wake up from. Mentally she said that she felt like the same person she had been before this nasty disease took her body over. She said it was like being trapped inside your head with no way out at times.
I got to help her plan all of her end of life events. We went through all of her pictures starting with the ones of her being a beautiful baby. To see her through the years in pictures really gave me a bigger look on all the things that this disease had taken from her. She told me about her college years, falling in love with her husband, and the two kids that she was so proud of. She told me how she had a granddaughter on the way when she made the decision to have the feeding tube placed. She was most proud of her granddaughter! She told me of all her jobs that she had in the past.
Kristi loved life, and even though NA robbed her of her physical body, she still had the sharpest mind of anyone I've ever known. Her personality was amazing everyday. She smiled and laughed with me (not at me) daily. She had the most compassion and would worry about everyone else instead of what she was going through. She most loved birthdays and holidays. Christmas was her favorite time of year. She could give people gifts and see their smiles as they opened up the gifts that she picked out herself online. She used Amazon all of the time. She never missed sending birthday cards to all her friends and family.
Kristi hadn't been outside for a long time. I asked her what was one thing on her bucket list that I could help her accomplish. She stated that she wanted to go for a convertible ride and be like Thelma and Lousie on the run. She wanted to feel the sun on her face and the wind in her hair. With the help of a family friend and the local fire department, we got Kristi in a shiny blue mustang convertible! The smile that she had on that day was never ending.
Kristi gained her angel wings in June of this past year. She was only 62, and had fought this disease since she was in her late 30's/early 40's. She made the hardest decision I personally think anyone could ever make. She decided to stop her feedings. The disease was starting to affect other things like her eye control. There were times that she just couldn't get her eyes to even open. She started having major issues with her sight as well. She was starting to lose control of her bladder and bowels. She was having an even harder time swallowing than she had before. After talking with her doctors that this was progression of the disease and having a therapist evaluation to make sure she wasn't making this decision based on depression, she chose to stop fighting this.
Kristi's most valued and last wish was to donate her brain for research. She wanted to help other people even after she was gone. Her hope was that they could maybe learn something from her donation that could help someone in the future.
That is now my hope as well. Not ever hearing of this rare disease even after medical school and working in the field, I hope someday that nobody will have to live with this evil disease. It steals so much from innocent people, and it seems like it just starts taking things without these people even knowing that they have it. It took years for Kristi to get this diagnosis. She started out having occasional seizures. It then progressed to her swallowing issues, and her falling all the time. She went to so many doctors and never walked away with any answers to why her body was failing her. I know that at some point, one of the doctors recommended that she see a psychologist as they couldn't find anything wrong. What that had to be like for Kristi. How awful that must have been. I'm sure others have been through a similar situation until finally receiving the right diagnosis. Kristi said that it was one of the worst days when she received her official diagnosis, but at the same time glad, because now they knew that she wasn't going crazy!
My heart and prayers go out to all who are affected with this disease. I will continue to bring awareness to NA, because someday I hope that there will be a cure.
One lucky caregiver,
Cyla Rouch
Indiana, USA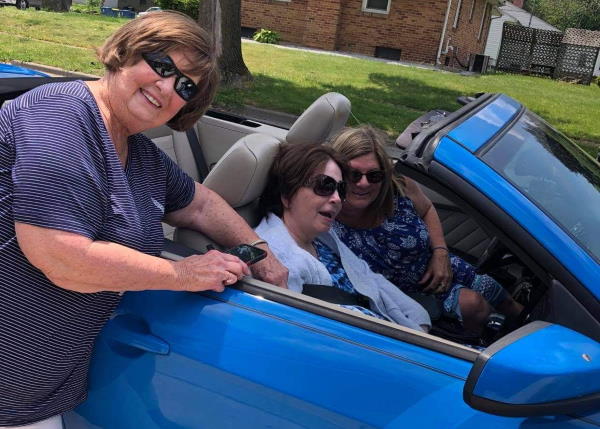 From Left to Right her mother Paula Ringo, Kristi and her sister Kerry Huff.



Welcome to Issue 37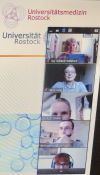 Thank you for reading this latest issue of NA News. Here you will learn why you don't want to miss our popular and informative VPS13 forums, held every other month. To give you a hint, this issue includes a detailed report on the 27 September forum, our third, which provided an update on an important NA brain research study. You'll also read about upcoming fundraising efforts, additional research updates, patient news, and helpful articles written for and by patients and advocates. We also introduce a new feature called "Carer Corner." For the latest updates from the Advocacy, don't forget to follow our international and USA Facebook pages. They are frequently updated with fresh news.
BREAKING NEWS - Upcoming Forum 29 November

To keep the VPS13 conversation going in pandemic times, Drs. Kevin Peikert and Adrian Danek announce a fourth online forum to be held on November 29, 2021. This forum will focus on patient registries, natural history studies, and patient-driven registries for rare diseases.
VPS13 forum: to keep the conversation going in pandemic times.

As an international community of clinicians, scientists, and families dealing with chorea-acanthocytosis (VPS13A disease) or McLeod syndrome, respectively, we had enjoyed the highly successful organization by our Spanish colleagues of the 10th NA symposium.
To continue the conversation we have initiated the two-monthly virtual VPS13 forum. The first forum took place on May 3, 2021 focusing on bulk lipid transport as a novel disease mechanism and the WIPI4/WDR45/atg2a molecular complex that appears homologous to the VPS13 proteins and their interactors such as the McLeod protein XK. In the second meeting, we discussed new developments in the field of McLeod syndrome with a special focus on blood banking for autologous donation. At the third forum, our colleagues from the Mount Sinai Brain Bank, New York, USA provided an overview over their neuropathology research project being funded by Neuroacanthocytosis Advocacy, USA.

The fourth forum will deal with patient registries, natural history studies, and patient-driven registries for rare diseases.
FOURTH FORUM - PATIENT REGISTRIES

Monday, November 29th, 2021 from 7-9 pm Central European wintertime

Zoom-link:
https://uni-rostock-de.zoom.us/j/61563052913?pwd=MVpMbHNLMUFTUysxclU0eVRST3RTZz09
Meeting-ID: 615 6305 2913
Code: 693591
Agenda:

1. Care4HD&CS registry - an emerging concept.
Prof. G. Bernhard Landwehrmeyer, University of Ulm, Germany

2. Patient-driven registries and patient-reported outcomes in rare diseases.
Megan O'Boyle, Patient Engagement Lead for RARE-X, USA

About RARE-X
RARE-X is a 501(c)(3) rare disease technology nonprofit focused on supporting the acceleration and development of life-altering treatments and future cures for patients impacted by a rare disease. Enabled by best-in-class technology, patients, researchers, and other technology vendors, RARE-X will gather structured, fit-for-purpose data to share broadly, benefitting from 21st-century governance, consent, and federated data-sharing technology. RARE-X is building the largest collaborative patient-driven, open-data access project for rare diseases globally. For more information, visit www.rare-x.org.


In Memoriam

We are saddened to report the loss of three members of the NA community; Vivian Rodriguez, Kristi Ringo Curtis and Elba Nidia Figueros Nieves.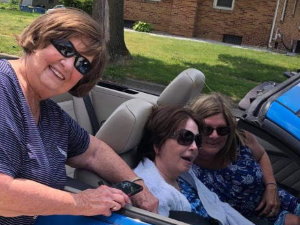 Kristi Ringo Curtis
Kristi Ringo Curtis passed away on June 19, 2021 at her home in Bremen, IN. She was born on August 13, 1959 in Linton, IN to Bill and Paula (Skomp) Ringo. She was a member of the Bremen United Methodist Church.
Kristi attended elementary school in Sullivan, IN, middle school at ISU Lab School in Terre Haute, and she graduated from Bremen High School in 1977. She attended Indiana State University where she met the love of her life, John R. Curtis. They were married February 9, 1980. John's love for Kristi was clearly visible through his devotion to her during their forty-one years of marriage. He was not only a devoted husband, he was her best friend and faithful caregiver.
Kristi worked at Target for thirteen years, both in Plainfield and Lafayette, IN. Later, she was a teaching assistant at the United Methodist Church Preschool in Bremen. She loved working with the small children until her disease prevented her from continuing her job.
Kristi loved living in Bremen. Her final request was to take a ride around Bremen. Just days before her death, arrangements were made for her to cruise the town in a convertible, driven by her sister, Kerry, and accompanied by her mother and her caregiver, Cyla. She was especially appreciative of the firemen who came to put her in and out of the car. It was a day of joy and excitement for her.
Kristi fought a long and brave battle for many years and she spent the last five years bedridden. Throughout these difficult years, she never lost her caring and compassion for others. Also, Kristi did not lose her sense of humor, her heartwarming smile, and her alert mind. She dearly loved her family and cherished visits and cards from family and friends.
Typical of Kristi's giving character, three years ago she began planning to donate her brain to science. Arrangements were made to transport her body to a medical facility where research of her rare disease, Chorea Acanthocytosis, will be conducted. Recently, the research center at Mt. Sinai in New York, asked for permission to also use tissue from several organs. Most important to Kristi was the hope that her donation would help others who have, or could have, this debilitating disease.
Survivors, in addition to her husband and parents, include her two children, Justin Curtis, Indianapolis, and Katie (Eric) Williams, Fishers. The greatest gift during Kristi's last five years, was the birth of her precious granddaughter, Audrey Marie Williams. Other survivors include her two loving sisters, Kim (Joe) Berretto, Hilton Head Island, SC and Kerry (Rex) Huff, Bremen. She also leaves behind two nieces, two nephews, and three special aunts. In addition to family members, she is survived by special friends: Cyla, Alex, Judy, Linda, Liz, Pastor Lynn, Ann, and the many wonderful people from Hospice.
--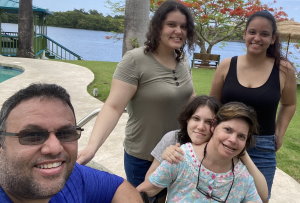 Elba Nidia Figueros Nieves
We received sad correspondence from our Puerto Rico friends.
Juan Carlos Santiago, husband of Elba Nidia Figueros Nieves said:
"I am writing to share that Nidia passed away on August 1, 2021, at the age of 56. Within the COVID pandemic, God gave us the opportunity to have with her and our three daughters a year where we could be more united than ever. I share a photo of my family, just two months before she passed away.
I will always be grateful to you and the support group of NA Advocacy. Please continue with the investigations and support, in our case it helped us a lot in our process of facing the disease. Thanks!."
--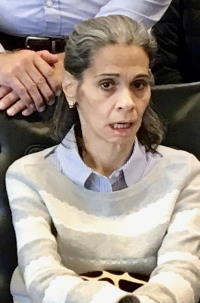 Vivian Rodriguez
Eliut Rodriguez Carrion wrote to us from Puerto Rico with sad news:
"On April 21, 2021 Vivian pass away after more than twenty years fighting with all effects of NA.
Vivian was a loving wife and a person of deep faith. Love and faith in Jehovah God and Jesus was the force that move her during all this years. Now Vivian is awaiting to hear the powerful voice of Jesus during the resurrection on earth, one of the pillars of true Christianity as read in John 5:28-29.
Also, the patriarch Job believed that Jehovah would set time to remember him as read in Job 14:13-15. Verse 13 was one of Vivian favorites "You will call, and I will answer you. You will long for the work of your hands"."
We remember Nidia and Vivian with Juan Carlos and Eliut from our time together at the symposium in Ann Arbor Michigan in 2016. Our heartfelt condolences to both families. See the group photo at the bottom of this page.


Financial Respite Help for Neuroacanthocytosis Caregivers in the US

Susan Wagner writes with information for caregivers. As the holidays quickly approach the desire to take time to prepare and enjoy them with family and friend's looms. For caregivers that time may seem elusive. The National Organization for Rare Disorders (NORD) has a program to help you.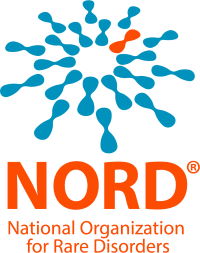 Susan Wagner writes with information for caregivers:
As the holidays quickly approach the desire to take time to prepare and enjoy them with family and friend's looms.
For caregivers that time may seem elusive. The National Organization for Rare Disorders (NORD) has a program to help you.
According to a survey by the National Organization for Rare Disorders (NORD), people spend more than 40 hours a week on average on caregiving. In 2019, NORD launched a program that provides up to $500 annually to families so they can hire a respite caregiver. "This program allows caregivers to take time away while ensuring that their loved ones are well cared for," says Jill Pollander, director of patient services at NORD.
NORD has classified Neuroacanthocytosis as a rare disease and qualifies for NORD assistant caregiver respite reimbursement of up to $500. Examples of assistant care Registered Nurse (RN), Licensed Practical Nurse (LPN), Certified Nursing Assistant (CNA), Home Health Aide (HHA) to name a few.
There are no financial requirements to qualify in 2021.
There is no fee charge to apply.
Assistance is a phone call away. Call, 203-616-4328 #5. The process takes a few minutes over the phone. Abbey, Lisa, or Jill will assist you. Speak to them about assistant care options. Your physician's name, fax number and telephone number to confirm diagnosis will be needed.
There presently is no on-line application.
The caregiver must be a U.S. citizen or have been a permanent resident for at least six months.
If you do take advantage of this program let us know how you spent your time. Please share at susan@naadvocacyusa.org
Enjoy your holidays.


Looking Foward to 2022

The patients, trustees, researchers/consultants who are recipients of funds are hugely grateful for your support, financial and emotional, of our charity – Advocacy for Neuroacanthocytosis Patients. Without your help and generosity, we would not have been able to make the strides we have in understanding this group of ultra rare diseases. We have been able to fund work on genetic mutations, improve the Western Blot test for chorein and grow the VPS 13A database. The Advocacy supported the virtual Barcelona Symposium and continues to provide vital information to patients and families globally. The Glenn Irvine Prize will be awarded again in 2022. Please join us to champion the cause for these diseases; your assistance is invaluable! Gifts may be made through the donate button on the website or see other options.
Unlatch More Match

Neuroacanthocytosis Advocacy USA (NA-USA) was pleased with its successful "Unlatch the Match" fundraiser last year, and is set to do it again. Gifts to NA-USA will be matched, dollar for dollar, up to $25,000. The new campaign, called "Unlatch More Match", will allow the continuance of the Neuropathology of Neuroacanthocytosis project at the Icahn School of Medicine at Mount Sinai. This project examines brain tissue of persons who had VPS13A or McLeod syndrome. Ideally, this study will result in significant progress attracting interest of the National Institutes of Health. To donate, use the "DONATE" button in the upper right-hand corner of our website. You may also send donations to Neuroacanthocytosis Advocacy USA, Inc. at 2285 Harlock Road, Melbourne, FL 32934.
Addressing Sleep Issues - A Patient's View

Do you have a difficult time with sleep? McLeod Syndrome patient Bob Metzger writes of his positive experience using a Continuous Positive Airway Pressure (CPAP) machine.
Sleep Difficulties?
Do you have a difficult time with sleep?
I do but have experienced some improvement and want to take an opportunity to share a little of my journey and what has helped me. I have had a formal sleep study performed, have been diagnosed with sleep apnea and have been prescribed a CPAP machine. I can genuinely say I now benefit from the CPAP, however, I also need to say that getting to this point was a journey in itself.
PERSISTENCE IS THE KEY! I fought wearing a mask at first for many months. For the first several months my CPAP usage was only a couple of hours per night. I would remove the mask (sometimes I wasn't even aware I was doing it) in the middle of the night. Again, PERSISTENCE IS THE KEY! After experimenting with a few different masks I eventually settled on one that I felt worked best for me.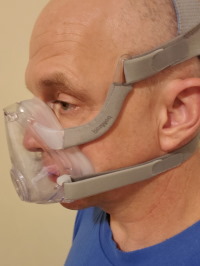 Even after finding the right mask I still only kept it on for a short time each night. It took MANY months before I settled into a good routine of consistently wearing the mask for a longer duration. In fact, I'm going to say it was probably closer to a year of persisting before I consistently kept the mask on through the night. Part of what helped was motivation. I discovered it was working. Once I realized that the sleep I was getting while wearing the CPAP mask was more quality restorative sleep than without wearing it, I was more motivated to keep persisting. I can now say I'm more rested in the morning and my daytime sleepiness has been reduced.
My encouragement to others is "Don't give Up". If you are wrestling getting used to a CPAP mask, speaking for myself at least, in time it gets better.
I still struggle with staying asleep for the full night but the sleep I am getting is more restorative with the CPAP mask. So, the journey continues and I will remain persistent to figure out how to stay asleep for longer periods each night but I feel I am further along this journey now that I consistently use the CPAP.


RESEARCH UPDATE - NA news from around the World

Dr. Adrian Danek & Gabriel Miltenberger provide an up-to-the-minute update on developments in NA research. Dr. Ruth Walker provides an update on the Neuropathology of NA project. Dr. Teresa Zoladek & Dr. Joanna Kaminska edit a journal on 'Yeast Models and Molecular Mechanisms of Neurodegenerative Diseases'.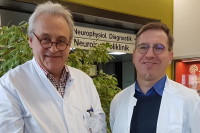 The free-of-charge chorein diagnosis, supported by the generous donation of seed money by Betty and Carl Pforzheimer to the Advocacy in honour and in memory of Glenn Irvine, continues to be running by the working group of Adrian Danek and Gabriel Miltenberger-Miltenyi in Munich. N-terminus and C-terminus antibodies are simultaneously used to detect chorein expression changes.
In addition, we continue with the genetic testing of ChAc patients; for details please contact danek@lmu.de or gmiltenyi@medicina.ulisboa.pt. As curators in the Leiden Open Variation Database (LOVD), we continue to offer our help for all physicians regarding the evaluation of pathogenicity of doubtful VPS13A mutations.
We presented our preliminary findings with the title "Normal chorein protein signal on Western blot despite VPS13A mutations in VPS13A disease" at the congress of the International Parkinson and Movement Disorder Society, 17-22. September 2021.
Also, we presented our future works about lipid research in brain samples within the project led by Professor Ruth Walker, and supported by the Neuroacanthocytosis Advocacy USA, Inc, at the VPS13A and McLeod syndrome forum, September 27th this year.
We gave a lecture about chorein diagnostics and presented two scientific works at the 10th International Meeting on Neuroacanthocytosis Syndromes 10-12. March 2021.
We continue with our collaborative project on lipid changes in ChAc, together with Dr. Kevin Peikert, Sektion für Translationale Neurodegeneration "Albrecht Kossel" at the University of Rostock.
Finally, we continue with the development of the zebrafish model for VPS13A disease and McLeod Syndrome in collaboration with the German Center for Neurodegenerative Diseases (DZNE). For this, we gained a grant of the Faculty of Medicine, University of Munich (EUR 4,600).
--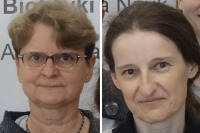 Researchers from Warsaw, Teresa Zoladek and Joanna Kaminska, who have long been involved in our international community have recently edited a special journal issue on "Yeast Models and Molecular Mechanisms of Neurodegenerative Diseases".
Several studies published there deal with VPS13 proteins and ways to find new drugs to treat their deficiency. Dr. Zoladek and Dr. Kaminska have provided a summarizing editorial. A follow-up publication currently invites new submissions and already contains two VPS13-related papers. All yeast researchers are invited to contribute.
You will find the studies here:
[1] https://doi.org/10.3390/ijms22031193%20-%2026%20Jan%202021
[2] https://doi.org/10.3390/ijms22052248%20-%2024%20Feb%202021
[3] https://doi.org/10.3390/ijms22062905%20-%2012%20Mar%202021
[4] https://doi.org/10.3390/ijms22126200%20-%2008%20Jun%202021
--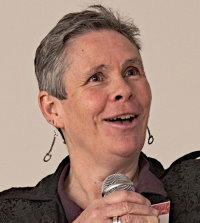 The third VPS13A/McLeod Syndrome Online Forum took place on September 27th with the topic of "Neuropathology of Neuroacanthocytosis Syndromes". This is part of the ongoing series coordinated by Dr. Kevin Peikert from the University of Rostock and Dr. Adrian Danek from Ludwig-Maximilians-Universität München, Munich, Germany, to continue the dialogues initiated at the international meeting.
These sessions are open to all, via a link sent from the organisers. The focus of this 2-hour session was an update on the project with this title currently underway with Ruth Walker at Mount Sinai School of Medicine in New York City. This project is funded by NA Advocacy-USA for one year, and we hope that further funding will enable us to continue the project for another year, and will generate preliminary data to support more substantial grant applications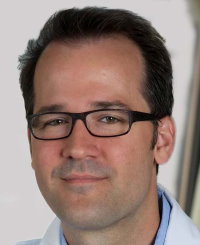 Dr. John Crary, from the Department of Pathology and Molecular and Cell-based Medicine, gave an overview of the Brain Bank which he runs, and where tissue from NA brain donations is being stored and banked. His group performs state-of-the-art analyses of brain tissue, using a large variety of methods, in order to understand more about how brain cells get affected in NA syndromes.
The Brain Bank also accepts donations from people with a wide variety of other neurological diseases, most specifically Parkinson's disease and related disorders, which are the focus of other funded research. This valuable resource is accessible to any researcher in the field who provides a reasonable justification for their project.
Dr. Amber Tetlow, who is a neuropathology fellow working with Dr. Crary, provided an update on her work on the project. In addition to the tissues from people with NA which have been collected at Mount Sinai to date, we have been requesting tissues from many other researchers internationally who have tissues banked. For such rare diseases it is critical that we analyze as many samples as possible, however, this task has been challenging as tissues have often been processed in different ways, and in many cases the most affected brain regions have already been used.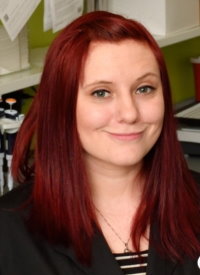 The logistics of collecting these precious tissues is not trivial; some samples have been stored in freezers at -80o C, and need to be shipped frozen on dry ice; others are stored in formalin which is potentially toxic. In addition, there is extensive paperwork to be completed for agreements between institutions, and for customs officials. We currently have tissues from 9 people banked at Mount Sinai, and we anticipate that we will ultimately have collected tissues from 20 people with chorea-acanthocytosis and 5 with McLeod syndrome. In addition to routine neuropathological evaluations, we will be focusing upon specific biochemical pathways which may be disrupted due to the genetic mutations which cause these 2 disorders.
Dr. Tetlow has started analyzing the tissues which we have already stored, using a variety of methods, and is starting to confirm previous observations. The main finding at this stage is the damage to brain cells and the extensive inflammatory response from surrounding cells (Figure 1 -- see below). We also have preliminary electron microscopy results (Figure 2 -- see below) which show brain tissue a much higher magnification, including acanthocytes in blood vessels.
Dr. Gabriel Miltenberger-Miltenyi, from the Department of Neurology, Ludwig-Maximilians-Universität München, Munich, Germany, discussed how he will be analyzing fats (lipids) from these tissues. This aspect is of great interest given recent developments in the field which suggest that there are abnormalities of transport of lipids within cells and across cell membranes. He will be taking small samples from different brain regions in the 2 disorders, in addition to controls, and will be running tests to compare these.


Drew Smith & BostonLax

Read about Drew Smith who has appeared on BostonLax, a news and entertainment lacrosse website.
Online VPS13 Forums

Online forums provide a way forward to share important information on research updates and on all things NA across the globe.
Informative discussion of all things McLeod syndrome (MLS) via today's VPS13 scientific forum. Grateful to Dr. Kevin Peikert (Rostock, Germany) for organizing and facilitating the discussion. Great MLS overview and research update by Prof. Dr. Hans Jung in Zurich; Dr. Peikert's review of his Barcelona symposia poster on a McLeod cohort was very enlightening; and a presentation on RBC (red blood cell) banking issues for MLS patients by Dr. Beat M. Frey from Zurich's Blood Transfusion Service prompted discussion of how better to manage this issue. MLS patients have Kx- blood, a rarity, and a complicating issue when an MLS patient needs a blood transfusion.
The third VPS13 forum, held on 27 September, is covered in detail in the third article of the Research section of NA News here.
A fourth VPS 13 forum is scheduled for 29 November here.