NA News Issue 39 - 23rd June 2022
Neuroacanthocytosis information and research
Carers Corner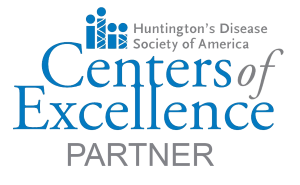 NA diseases are ultra-rare, and therefore it is difficult to find support groups for patients and families specific to their needs. However, there are support groups in many communities for patients with other movement disorders, such as Parkinson's disease and Huntington's Disease.
I recently discovered - about 60 miles from me in Orlando, Florida - the Parkinson's & Movement Outreach Program of the Neuroscience Institute at Advent Health, a large local healthcare system. Their program is an official Huntington's Disease Society of America Centers of Excellence Partner, and they work with patients (and their carers) with all kinds of movement disorders. I found them very welcoming. With high gas prices and ongoing COVID issues, traveling can be a challenge, so it is very convenient that most of their programs can be accessed online via Zoom, even the exercise programs.
Social worker Tori Ricci states: "You will see we have 3 support groups for Caregivers – 1. HD specific caregiver support group, 2. Caregiver support group for anyone caring for a loved one with a movement disorder diagnosis, and 3. Fannies friends – for daughters and granddaughters caring for a parent or grandparent experiencing any level of cognitive decline. However, any caregivers are welcome to join ANY of our wellness or exercise classes too! So Movement as medicine, music therapy, brain fitness, neuromove, etc."
If any reader has a tip about similar local resources, please contact us to share in future NANews for the benefit to others. You may send your suggestions to ginger@naadvocacy.org and/or joy@naadvocacyusa.org.