NA News Issue 34 - 11 July 2020
Neuroacanthocytosis information and research
New date set for 10th NA Symposium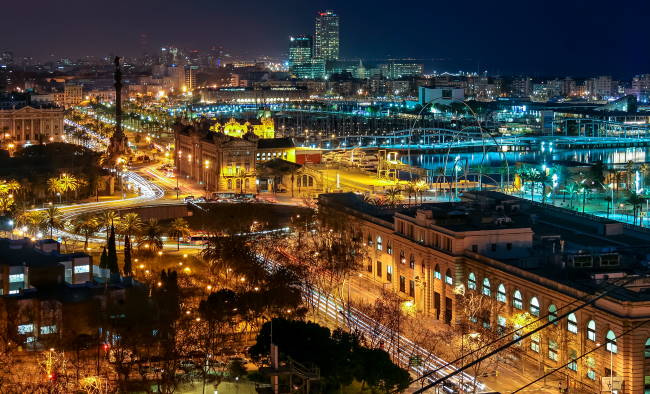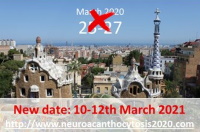 We've now set a new date for our Tenth Symposium on Neuroacanthocytosis in Barcelona on 10-12 March 2021, and we hope you will join us. More information will be published in due course, which you can find on our Facebook page and in future issues of our newsletter.
Welcome to Issue 34

It is our wish that this newsletter finds you in good spirits in spite of the adversity that this global crisis has visited upon the world and our community. These extraordinary times have led to unexpected challenges and unwelcomed disruptions in each of our lives, but hopefully it's also delivered a greater appreciation for our loved ones and for those who enrich our day-to-day lives.

We greatly hope that you have been spared the most serious effects of this outbreak and that you have been able to access important and resources through your medical health care professionals and community. For those seeking more information, you may find a visit to rare disease organisation websites helpful.

Read More »

Dr. Jae-Sook Park awarded £5,000 Glenn Irvine Prize

The Advocacy has now awarded GBP 5,000 to the worthy recipient of the first Glenn Irvine Prize, Dr Jae-Sook Park from Dr. Aaron Neiman's lab at Stony Brook, Long Island, NY, USA, who has devoted herself to expanding knowledge of the VPS13 protein, the function of which promises to shed critical insight into NA syndromes.

In addition to recognising an individual for outstanding achievement, the Prize is intended to encourage further work in the study of neuracanthocytosis.

Read More »

Recognising Rare Disease Day 2020 in London and Warsaw

This year Rare Disease Day fell on that very rare day, 29 February 2020. We enclose here two reports of NA Advocacy events, one at the Victoria and Albert Museum in London and the other at the Institute of Biochemistry and Biophysics of the Polish Academy of Sciences.

Read More »

Neuroacanthocytosis Advocacy USA holds inaugural meeting

Susan Wagner sends us this report of the newly formed non-profit Neuroacanthocytosis Advocacy USA, Inc. "The organization held their first board meeting on May 15, 2020, via Zoom. All members were in attendance: Joy Willard-Wilford (pictured), Bob Metzger, Dr. Ruth Walker, Ginger Irvine and myself, Susan Wagner. We are a group of patients, caregivers and a research/physician. You will eventually find us on the same website as the original Neuroacanthocytosis Advocacy, sharing the same mission to support patients and their caregivers, in addition to furthering Neuroacanthocytosis research.

"As a USA Non-Profit 501(c)(3), Neuroacanthocytosis Advocacy USA, Inc, qualifies to apply for USA based grants and participate in fundraising with donations to be tax-exempt. We are still in the starting gate, but as we progress we will keep you posted through the Neuroacanthocytosis Advocacy website and NANews. You may reach us at swagner7523@outlook.com Special thanks to both, Joy Willard-Willford working through the tedious application and the financial processes, and to Ginger Irvine, for the motivation and perspective to form the Neuroacanthocytosis Advocacy USA, Inc."

Read More »

McLeod Syndrome: a review by Professor Adrian Danek

While McLeod syndrome is much rarer even than Chorea-acanthocytosis, it appears as if the methods of next-generation sequencing allow more patients to be diagnosed. This is at least the impression of Adrian Danek at the Neurology Department at the University of Munich and of his colleagues at its neuromuscular unit (Friedrich Baur Institute). He had cared for a Munich patient and his brother almost thirty years ago but no other patients were diagnosed until 2018. In the last year, however, three new patients, men in their fifties who had presented with peripheral nerve and muscle issues, received a diagnosis of McLeod syndrome on the basis of genetic panel testing which was confirmed by immunohematological testing for the McLeod phenotype.

Read More »

Why NA research needs geneticists

If you've ever wondered how the work of geneticists is essential to the ongoing research supported by the NA Advocacy, Gabriel Miltenberger-Miltenyi included this description of the geneticist's role as part of a presentation he gave in April.

Read More »

In Memoriam: Ed Ayala

We were sad to receive news of the death of NA patient Ed Ayala.

Our beloved Edwin Ayala, known as Ed or Eddie to family and friends, 50, of Norton, Massachusetts, passed away June 17, after a long battle with Chorea-acanthocytosis. He was born June 25, 1969 to parents Pedro Ayala and Marta (Rodriguez) Ayala in Boston. Ed graduated from Brockton High School in 1987 and proudly served his country in the United States Army. He married the love of his life, Loida in 1995.

Read More »



Published by The Advocacy for Neuroacanthocytosis Patients, Ginger Irvine

HOW TO UNSUBSCRIBE: At the top and the bottom of each cover page of NA News you will see a link to "Unsubscribe". Click this and your email will no longer be included in future mailings.