NA News Issue 36 - 14th July 2021
Neuroacanthocytosis information and research
TOP STORY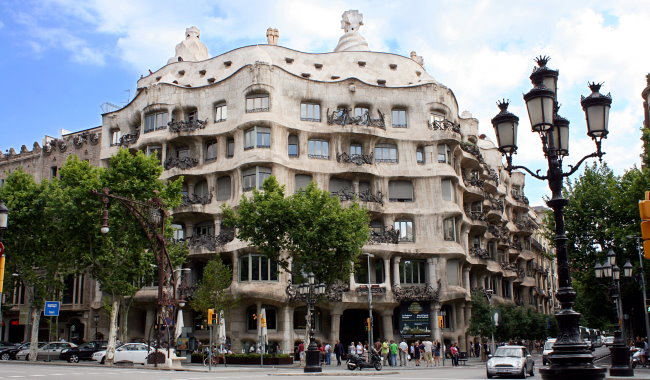 The 2021 NA Symposium was the 10th International Meeting on Neuroacanthocytosis Syndromes, held online on March 10th–12th, 2021. The COVID19 pandemic situation made our planned meeting in Barcelona on March 2020 to be suspended by one year, and finally took place online. The meeting followed the previous nine international symposia, the last of which was held in Dresden, Germany in March, 2018.
Read More »
Welcome to Issue 36

Thank you for reading this latest issue of NA News. We hope this finds you well and that you enjoy the issue, where you'll learn about what happened at the Barcelona symposium -- our tenth devoted to NA -- and you'll hear about the wonderful success of NA-USA, which has raised $100,000 to support a brain tissue study. We also include a roundup of research updates, patient news, and the latest in our series about speech intelligibility throughout the course of NA. For the latest updates from the Advocacy, don't forget to follow our international and USA Facebook pages. They are frequently updated with fresh news.

NA USA completes $100,000 fundraising drive

Neuroacanthocytosis Advocacy USA (NA-USA) announced its "Unlatch the Match" fundraising campaign on November 30, 2020, coinciding with #Giving Tuesday. The organization's ambitious goal was to raise the $100,000 needed to fund Year 1 of the Neuropathology of Neuroacanthocytosis Project, a research effort examining brain tissue of ChAc and McLeod patients, to be carried out at the Icahn School of Medicine at Mount Sinai in New York. Ruth Walker, John Crary and Amber Tetlow are the primary people working on this project. (See Research).

The fundraising appeal was helped along with a dollar for dollar match up to the first $50,000; hence the title of the fundraiser "Unlatch the Match."

We are pleased to report that the full $100,000 was raised by mid-February. By April 15th, a grant agreement was fully executed between NA-USA and the Icahn School of Medicine, and the first $60,000 grant draw was sent.

Thank you to all who organised and participated in this stupendous undertaking!

Patients and caregivers in focus at Barcelona Symposium 

Even a global pandemic couldn't stop the 10th International Symposium on Neuroacanthocytosis Syndromes from happening! The format had to change to a virtual event but I think everyone will agree it was a resounding success. Two speakers, Lori Quinn and Elina Tripoliti, shared their expertise in sessions for patients and caregivers. Their sessions were very well received and the scientists and researchers fed back how glad they were to have Lori and Elina speak, as they do not often get to hear, first-hand, such experiences.

Read More »

NA PEOPLE: Adrian Danek: Global Communication

As our capacities for endurance, obedience and compassion continue to be challenged by the corona pandemic, one of its rare positive side-effects is experienced by almost everyone. Video conferencing has introduced new ways to communicate in science (see last newsletter) and the novel format has been used for the 10th NA symposium in March.

Read More »

Rare Disease Day: Available Therapies and Searching for New Ones

In the spring we received news from Teresa Zoladek in Poland. She organised another Herculean event for Rare Disease Day in February, this time online. Joanna Kaminska made the presentation about using yeast as a model to study neurodegenerative diseases. We had 165 participants, more than last year! The Programme and abstracts for the Zoom event can be viewed here.

Working on specific speech sounds and overall communication - Part 1A

Following on from Issue 35, we continue our series on how Neuroacanthocytosis (NA) can affect speech and what can be done. In this part we will focus on specific ways to work with speech as well as ways to protect communication overall.


There are three main subsystems of speech that we work with: phonation (voice), articulation and prosody (melody of speech or intonation).

Read More »

Tune in to free webinar series on rare diseases

Susan Wagner, of NA USA, recommends tuning in to the 9-part (monthly), Science AAAS, Rare Diseases Webinar Series. The series expounds on many of the same hurdles we experience as NA patients, clinicians, researchers and advocates. The April 15 Science webinar, "The poor diagnosis of rare diseases: Overcoming deficits in information, awareness, and understanding", was the second webinar of the 9 part Rare Disease series running in 2021. Read on for an overview of this useful webinar.

Read More »

RESEARCH UPDATE

Adrian Danek and Gabriel Miltenberger-Miltenyi provide an update from Munich ¦ Ruth Walker & Adrian Danek ¦ Kevin Peikert, Andreas Hermann and Lucia De Franceschi ¦ Kevin Peikert & Lars Kaestner

Read More »

Ruth Walker explains brain tissue study

We are very excited to announce that Neuroacanthocytosis Advocacy-USA's successful fundraising drive will directly support a proposed project looking at brain tissue of people who were affected by NA syndromes. NA USA raised $100,000 to support research for one year, under the supervision of Dr. Ruth Walker, which is underway in the lab of Dr. John Crary, in the Pathology Department at Mount Sinai School of Medicine.

Read More »

PATIENT NEWS: Dillon DeBoer

We're pleased to present this roundup of news from NA patients around the world. We have a special update from Dillon DeBoer in Iowa featuring an image gallery.

Read More »

In Memoriam: Riccardo Fagrelli

Alessio Fagrelli sent us this sad news:

I wanted to inform you that my brother Riccardo has just passed away.

Despite the NA he always smiled, until the end. He was very religious and went to Mass every Sunday; this gave him strength.

He spent his days writing emails on the laptop and doing some activities with former colleagues or the physiotherapist.



Published by The Advocacy for Neuroacanthocytosis Patients, Ginger Irvine

HOW TO UNSUBSCRIBE: At the top and the bottom of each cover page of NA News you will see a link to "Unsubscribe". Click this and your email will no longer be included in future mailings.