NA News Issue 42 - 21st June 2023
Neuroacanthocytosis information and research
TOP STORY - Glenn Irvine Prize Winner Announced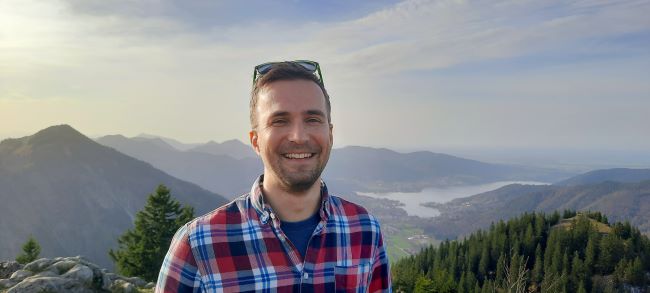 Thank you for reading this 42nd edition of NA News. We are pleased to announce the winner of the 2023 Glenn Irvine Prize, Dr. Kevin Peikert (shown above), and to provide details on the upcoming 11th International Meeting on Neuroacanthocytosis Syndromes to be held in Homburg/Saar, Germany in mid-September at University Hospital of Saarland University. We are also excited to share news of medical progress resulting from two recent grants, introduce The Advocacy's new charity manager, provide details of the upcoming 14th VPS13 Forum, some intriguing updates from patients, and more. Read on...

Read More »
Hot Off the Press!

New interactors and a cellular model resulted from a grant awarded by NA Advocacy

Dr. Ricardo Escalante and colleagues successfully complete a three year project funded by The Advocacy regarding the molecular function of VPS13A and cellular models.

Read More »

Upcoming 14th VPS13 Forum - July 31, 2023

Topic: View from the patient advocacy organizations

You won't want to miss the upcoming VPS13 Forum hosted by The Advocacy and by NA-USA on July 31st. Read on to learn about the upcoming forum and two prior forums.

Read More »

Patients Celebrate Life & Milestones

Sun, Fun, and Celebration

Patients Mike Koutis and Mark Williford (Mark shown at right) shared a few photos of some of their recent activities. Mike has ChAc (VPS13A) and Mark has McLeod syndrome (XK).

Read More »



Published by The Advocacy for Neuroacanthocytosis Patients, Ginger Irvine

HOW TO UNSUBSCRIBE: At the top and the bottom of each cover page of NA News you will see a link to "Unsubscribe". Click this and your email will no longer be included in future mailings.